Committee Jurisdiction: Primary jurisdiction is fiscal bills, including bonds and alternative public financing. 
The Appropriations Committee is located in Room 2114 and the phone number is (916) 319-2081.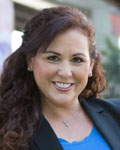 Assembly Member Lorena Gonzalez,
Chair of the Appropriations Committee
Assembly Member Frank Bigelow,
Vice Chair of the Appropriations Committee
For information on how to submit a position letter please see the directions below:
Advocacy Quick Reference Guide

The Committee on Appropriations encourages the public to provide written testimony, before the hearing, on any bill scheduled to be heard by the committee, by emailing approps.committee@assembly.ca.gov, or by sending a hardcopy letter to the committee at:
Assembly Appropriations Committee
State Capitol, Room 2114
Sacramento, California 95814
The Capitol will be open to members of the public to attend this hearing.  Given continuing guidance on physical distancing, seating at the hearing will be very limited for both members of the press and the public.  Attendees are encouraged to wear face coverings. 
Members of the public present at the hearing will be able to give limited testimony on the bills for which the committee accepts public comment.  For each bill presented at the hearing, two witnesses will be permitted to testify in support of each bill and two witnesses may testify in opposition. Any additional witness to a bill heard by the committee will be given the opportunity to state their name, affiliation, and whether they are in support of, or opposed to, the bill in question. Witnesses will have the option to either testify by phone or in person from the Assembly Chamber (discouraged).
We encourage the public to monitor the committee's website for updates.